The Advantages of Patio Doors
Patio doors allow for quick and easy access between your home and your outdoor living space, add natural light to a room, and provide beautiful sweeping views of the surrounding countryside or cityscape.
There are a number of great reasons why you might want to have a new patio door installed in your home, including:
Your door is old and outdated.

Your door is no longer functioning smoothly.

You prefer a different style of door.

You want a double or triple-paned glass door for more energy efficiency.

You are tired of stripping and painting the old door.

You want to change the look of your house and add value.
At George Kent, we understand the importance of having a convenient patio door. Our experienced team has been providing professional patio door installations in the GTA since 1949 and we offer patio doors in a variety of materials and styles to complement the design of your home.
Fill out the form below for a free quote!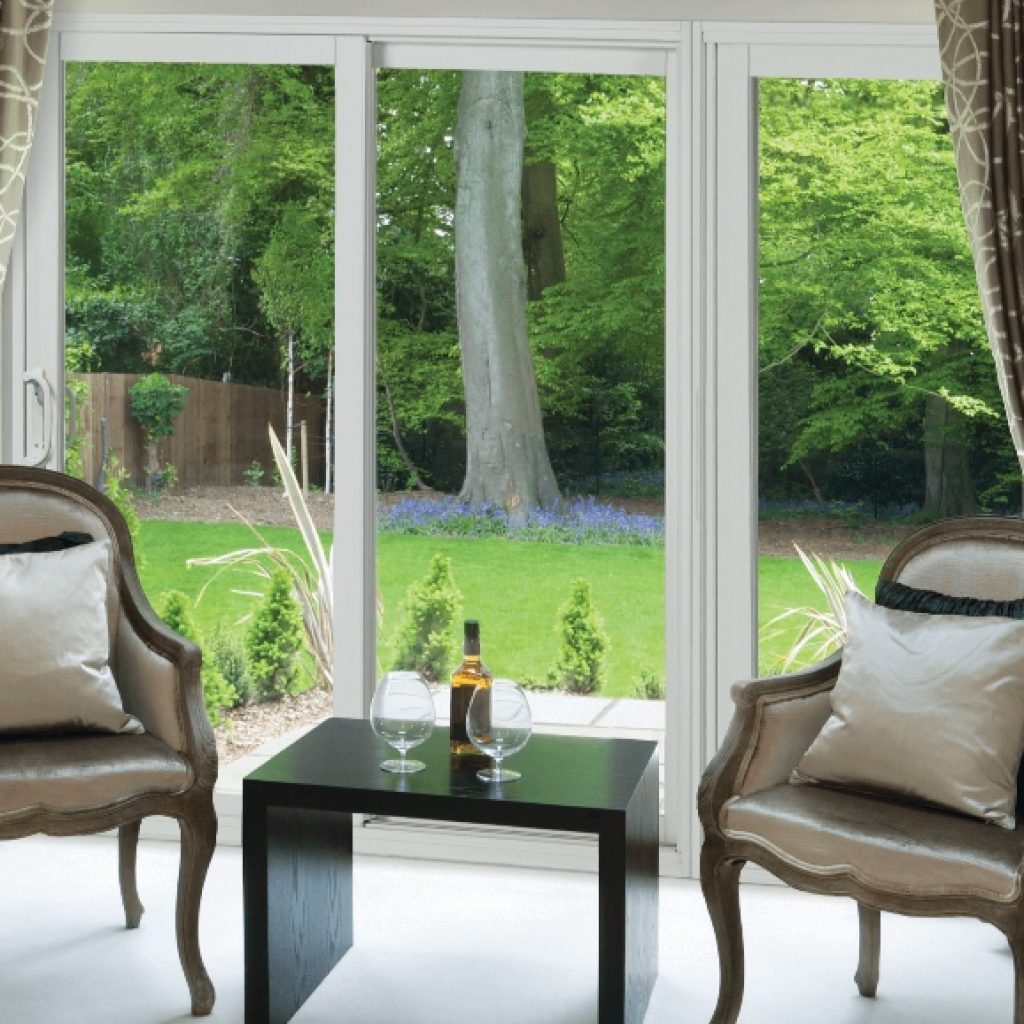 The Victorian Designer Door
The Victorian is an all-vinyl, Energy Star-approved door, available in both standard and custom colours. It comes standard with a multipoint handle with two locking points and upgraded nylon ball bearing rollers. It is also available with internal mini blinds or internal grills in various styles.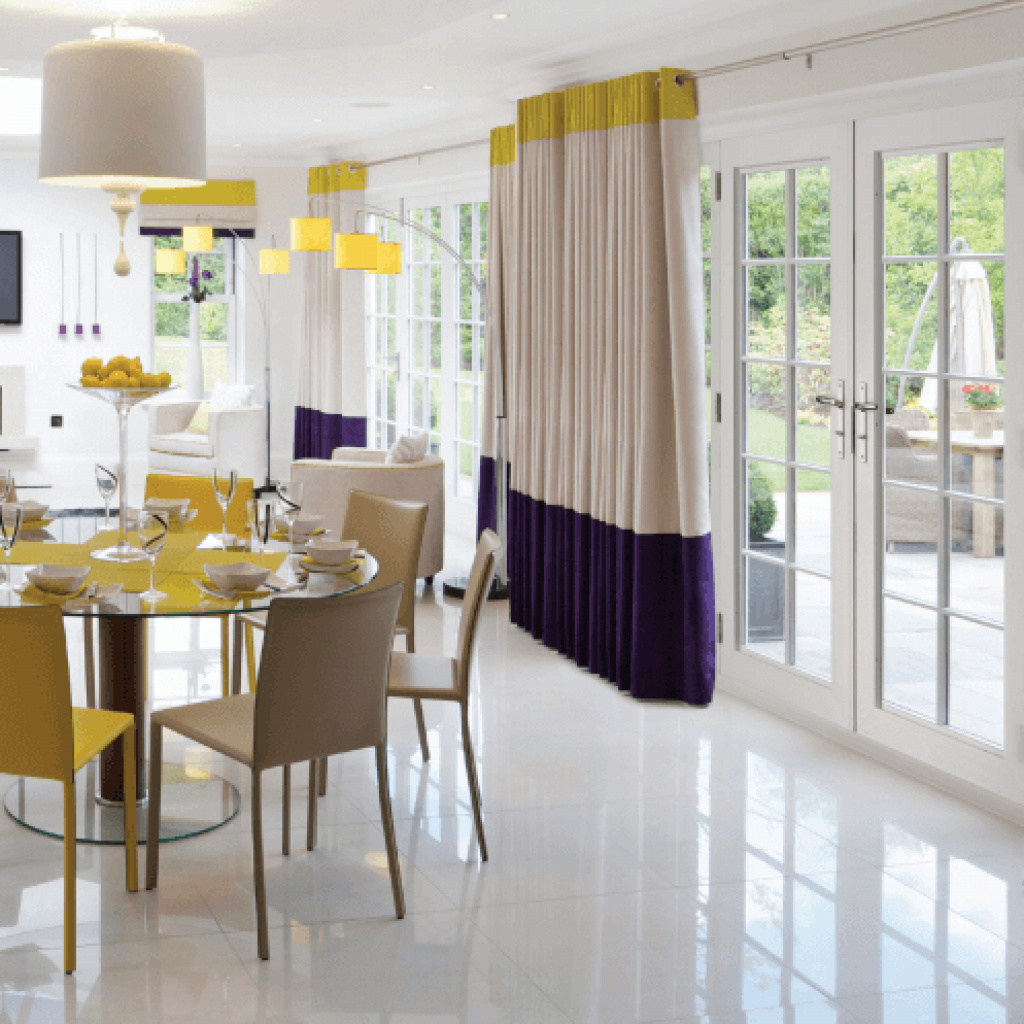 The Essex Swinging Door
The Essex is a heavy-duty door that can be installed to swing in or out. It comes with upgraded hardware and handles, including a five-point locking system for maximum security.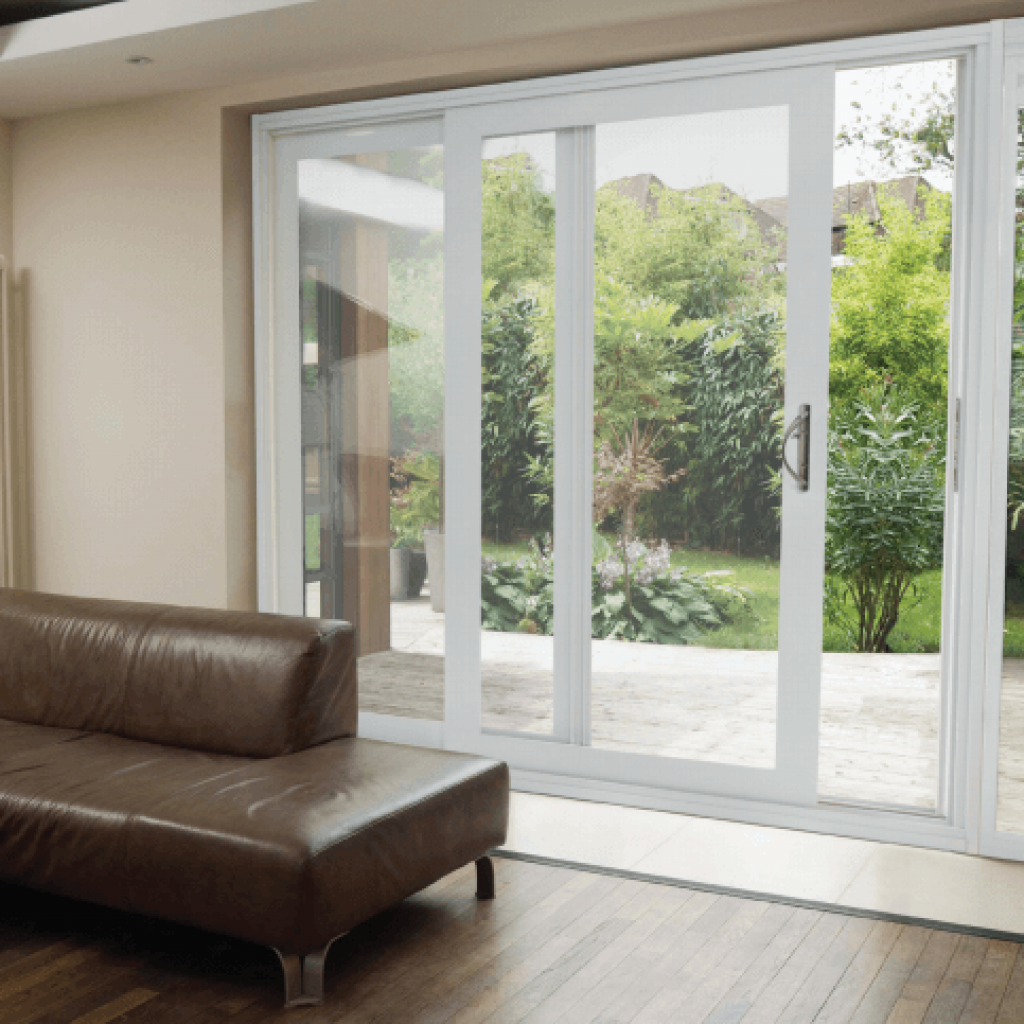 The Kent Elegance Door
The Kent offers an elegant look with a wider sash (3 ¾") and is available in a variety of colours. It comes with multipoint handles with two locking points, nylon ball bearing rollers, and other accessories.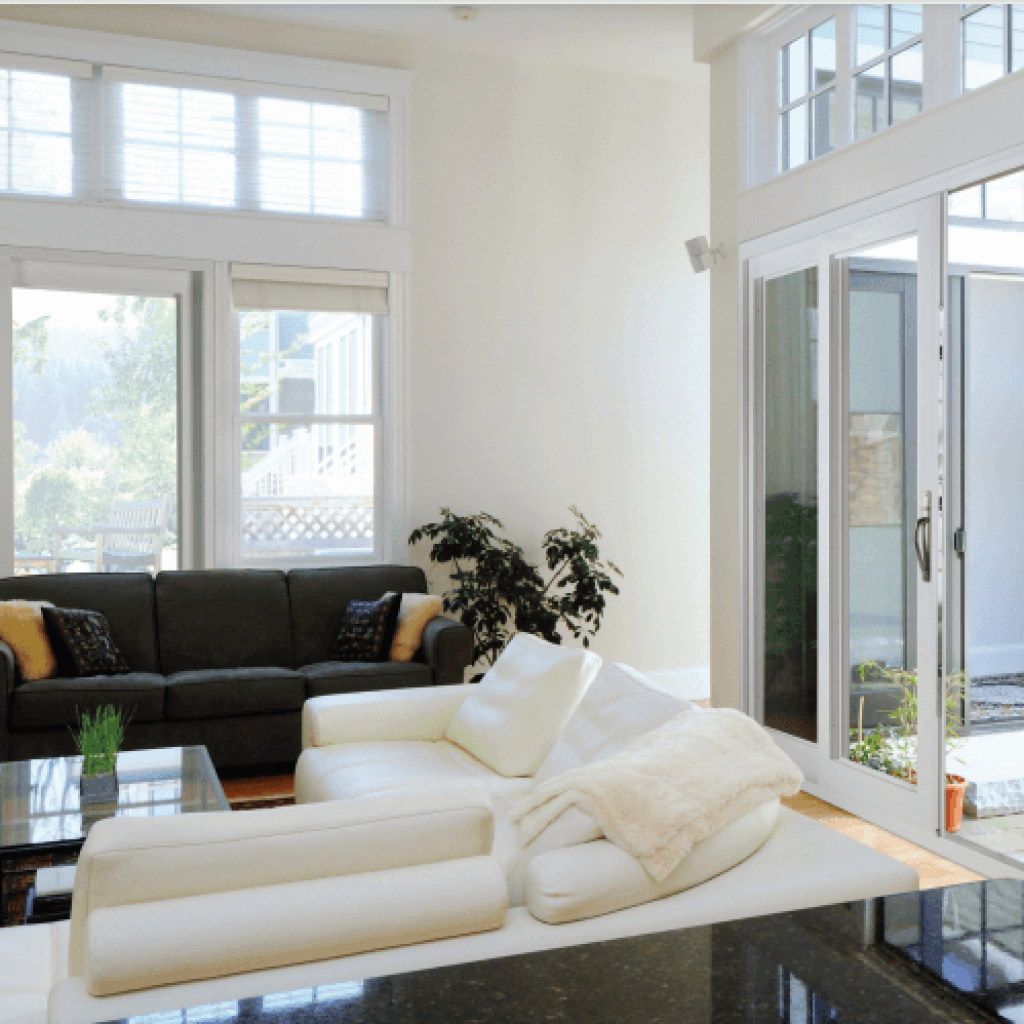 The Newcastle Garden Door
The Newcastle is a top model of patio door, which is designed to look like a garden door. It comes with a very wide sash (5"), a triple-point stainless steel locking system, and whisper quiet rollers.
Patio Door Installations in Toronto & the GTA
Do you want a patio door installation for your home in Toronto or the GTA? At George Kent Home Improvements, we provide door installations across the Greater Toronto Area.
From Brampton to Oshawa, we can provide professional, high-quality patio door installations to bring your home improvement vision to life. Before starting any new project, our team will visit your home to take measurements and provide a detailed quote. 
We'll listen to make sure we understand your vision and will ensure that our work meets your expectations and your budget.
Patio Door Replacements for Your Home
Are you looking to replace your patio doors? Whether you want to simply change your style or upgrade to a better option, the team at George Kent Home Improvements can help. 
Our team has replaced patio doors for homeowners across Toronto and the GTA. We know what's involved in a patio door replacement. Our expert installers will ensure that we minimize disruptions for you and your family.
An updated patio door will improve your space and allow you to easily enjoy your backyard, deck, or patio. Get started with our team today and transform your space.
Custom Options for Your Patio Doors
When installing a new patio door in your home, you have the ability to customize the look and feel of your door. Choose from a number of options to make your door unique, including:
Patio Door Colours
Select the right colour or stain to fit the design of your home. Both interior and exterior colour is important for the design of your patio door, if you want to match what's already there. Each patio door style is available in a variety of colour and staining options.
Patio Door Glass
Choose between single glaze, double glaze, or triple glazed windows to improve the energy efficiency of your home. Check out our unique Laminated Sound Reduction Glass and Neat Glass coating to further enhance your patio doors.
Patio Doors with Screens
Letting the fresh air in and keeping the bugs out is an important function of your patio door. If you're looking for patio doors with screens, we can help. We offer a number of patio screen door options, including retractable screens, UV screens, and more.
Types of Patio Doors
Patio doors are available in a range of styles. From classic sliding patio doors to folding patio doors, our team will help you choose the style that's the right fit for your home and your lifestyle.
Bifold Patio Doors
Bifold patio doors are made up of multiple large glass panels with hinges connecting them together. These panels can be folded up and stacked off to one side, allowing for uninhibited views of the great outdoors from your patio or deck.
Folding Patio Doors
Folding patio doors are constructed from a series of connected glass panels, which can fold up in an accordion pattern and be moved to either side. Similar to bifold patio doors, these doors are a great way to bring an expansive feel to your home or patio.
Sliding Patio Doors
Sliding patio doors are built from wide glass panels set on sliding tracks, which allow the doors to be slid out of the way to allow access outside. Convenient locking mechanisms and ease of use make sliding patio doors a top choice for many homeowners.
Double Sliding Patio Doors
Double sliding patio doors offer more versatile use than conventional sliding patio doors. Double sliding doors can be opened and shifted in either direction, allowing for more flexible airflow options  and for accessing your patio.