What are French Doors?
A French door consists of a pair of doors (or multiple pairs) that are constructed with large glass panels, typically taking up most of the door frame. The doors are often built with a grid of smaller glass panes or divided lites, which are designed to allow lots of natural light to enter your home. French doors can be used as both exterior doors or interior doors.
One of the common misconceptions about French doors is that they are less energy efficient, due to their slimmer construction. While these may be true of antique French doors, modern French doors incorporate advanced designs to allow them to be as effective at conserving energy as any other door.
Fill out the form below for a free quote!
French Door Installation in Toronto & the GTA
Do you need a French door installed in your home in Toronto and the GTA? George Kent Home Improvements has been installing high-quality French doors across the Greater Toronto Area since 1949.
From Oakville to Ajax, our team offers professional door installations for your home. The first step in every project is to discuss your wishes with you. It's important for us to understand your vision for your home before we get started.
We'll take a walk around your property to take measurements and when we're finished, we'll provide you with a detailed quote. Once we begin the installation, you'll be kept up-to-date on the progress to ensure your total peace of mind throughout the process.
French Door Replacements for Your Home
Do you need to replace a set of French doors? Whether you're having issues with draughts, leaks, peeling paint, or simply looking for an update, our team is here to help. 
At George Kent Home Improvements, we have replaced French doors for homeowners across Toronto and the GTA. We understand the challenges of replacing French doors and our expert installers will minimize disruptions for you and your family.
A French door replacement is sure to make a statement in your home. Stop worrying about the work and get back to enjoying the natural light from your patio or garden.
Custom Options for Your French Doors
If you're installing a new French door in your home, you have the ability to customize the door to suit your unique personal style. Choose from a number of options to personalize your door, including:
French Door Colours
Select the right colour or stain to fit the design of your home. Both interior and exterior colour is important for the design of French doors, if you want to match what's already there. Each type of French door is available in a variety of colour and staining options.
French Door Glass
Choose between single glaze, double glaze, or triple glazed windows to improve the energy efficiency of your home. Check out our unique Laminated Sound Reduction Glass and Neat Glass coating to further enhance your French door.
French Door Hardware
Finishing touches are important. Customize the hardware of your French door and select finishes for door handles, door knocks, door locks, and more. These specific features will help your door blend seamlessly with its surroundings.
French Doors with Screens
Letting the fresh air in and keeping the bugs out is an important function of your French door. If you're looking for French doors with screens, we can help. We offer a number of French screen door options, including retractable screens, UV screens, and more.
Types of French Doors
From exterior French doors for your garden or patio to stylish interior French doors,
our team will help you select the French door style that will suit your needs.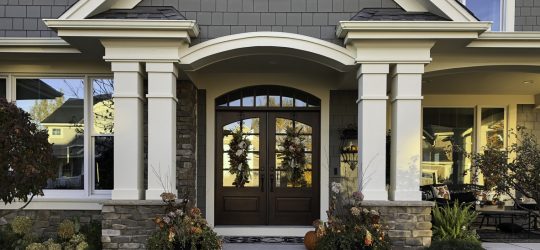 Exterior French Doors
Exterior French doors are well-suited for a patio area, a deck, or a garden space. They provide great ventilation for your home and create a classic look for your home. Exterior French doors are available in a range of styles, including folding or hinged, sliding or gliding, and more.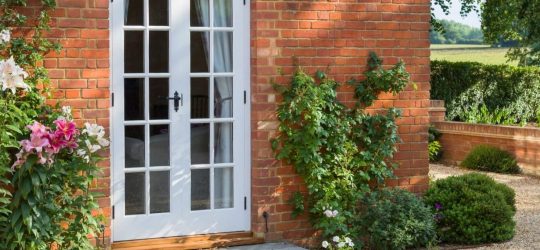 French Garden Doors
A French door is an exceptional way to make a statement with your garden. The design of these garden doors makes it easy to enjoy the beautiful sights of a garden in bloom and take in the natural light, while providing options for improved ventilation in warmer weather.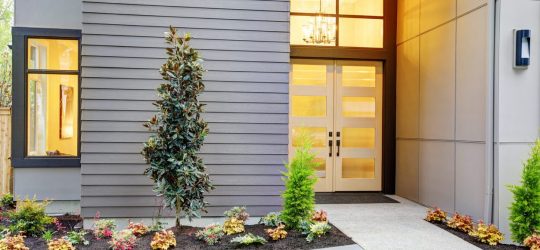 Modern French Doors
When you think about French doors, you often picture the classic style with many panes and traditional wooden moulding. Modern French doors tend to offer a minimalistic design with larger panes, different materials, and darker colours, as opposed to the standard white.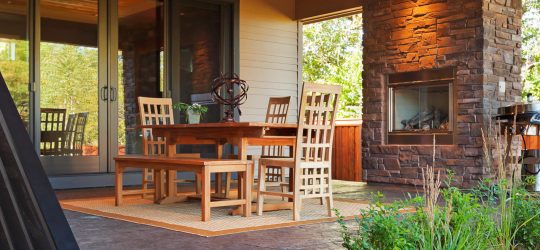 French Patio Doors
French doors are an excellent choice for a patio or deck. The classic look of this style of patio door will add elegance to your space and are convenient to use. French patio doors are available in a range of modern and traditional designs.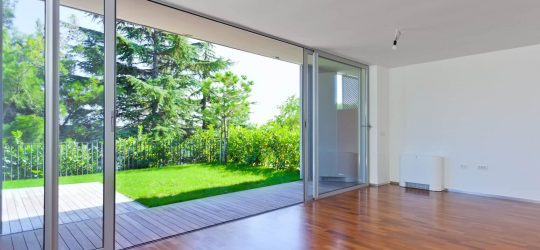 Sliding French Doors
While your typical French doors will fold and stack to either side, sliding French doors will glide and retract instead. Sliding French doors are a convenient, space-saving option for your home that are easy-to-use and low maintenance.