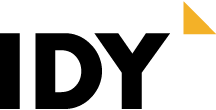 IDY Print
IDY Print is a leader in visual communications and the media industry, specializing in the creation, production and application of visual graphic solutions, with over 25 years of experience. They provide industry leading wide-format digitally printed material to clients nationwide.
Since 1996, they have supplied design marketing communication solutions that strike a balance between art and commerce. Their talented visual communications team aims to deliver the most innovative static media products for your marketing and advertising vision.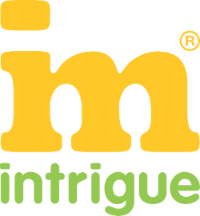 Intrigue
Intrigue is a full-service digital marketing company, specializing in marketing for home service businesses in Canada. Since 2006, they've helped hundreds of entrepreneurs grow brand awareness, generate qualified leads, boost their sales and free up their time to do what they do best: run amazing companies.
From website design and development to SEO, email, social media, video and online advertising, they offer a full range of digital marketing services to help you meet your growth goals. They believe in 100% transparency, which is why they provide crystal clear expectations around deliverables, strategies, implementation, timelines, and investment — line by line, dollar by dollar.

Mima Lotesto | Modern PURAIR® — Mississauga Franchise
Modern PURAIR® entered the GTA West area in April 2021. The Mississauga Franchise covers the area from Burlington to Etobicoke, composed of residential communities, small businesses, and large corporations. Trademarked PURAIR® cleaning systems provide clean air to homes, offices, schools, hospitals, places of worship, and commercial properties.
Mima Lotesto has worked in the healthcare industry for 15 years and she brings an acute knowledge of the importance of clean air and its imperative to support good health. Her combined experience as a healthcare professional in the pharmaceutical industry gives her a unique understanding of proper air filtration and indoor air quality.

17 Steakhouse & Bar
17 Steakhouse and Bar is a fine dining steakhouse in Mississauga covering two levels with 300 seats. Their menu features US and Canadian prime cuts of beef, including tenderloin, striploin, prime t-bone, porterhouse, and tomahawk, as well as Japanese wagyu and abundant seafood and other protein specialties. Enjoy menus lit with LED lights, an eye-grabbing freshwater aquarium, dramatic chandeliers, and Swarovski crystal-lined faucets in the restroom for a truly memorable high-end dining experience.

Walter Townshend & Sons
Walter Townshend & Sons has been maintaining and installing beautiful chimneys and fireplaces since 1925. They take great pride in continuing the tradition of fine workmanship and knowledgeable service, which has been part of their family for five generations. Their team includes licensed Gas Fitters and Brick Layers, who are covered with private liability insurance and WSIB for both customer and employee peace of mind.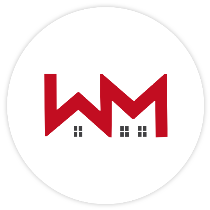 William Mansour | Realtor
William Mansour is a professional realtor with exp Realty Brokerage in the GTA. Born in Belfast, Northern Ireland, Will moved to Mississauga when he was 4 years old. He takes a unique approach to the world of real estate, using his six years of corporate sales and marketing experience to effectively market client's properties and to achieve their set goals.