About George Kent
BBB A+ Rating
Did you know that installing proper insulation is one of the best ways to get a return on your investment? Many older homes will lose significant amounts of energy through the attic due to inadequate insulation.
At George Kent, we have been helping homeowners install better insulation since 1949. Our attic insulation services will help keep your home warm and reduce your energy costs. We offer many types of CSA-approved insulation, including blown-in, spray foam, and rigid insulation for attics, basements, and more.
When installing insulation in your home, there are a number of options available. Our team can add extra insulation on top of the existing blown-in or batt insulation, which will help increase the energy efficiency, based on the depth of insulation.
Alternatively, if there are issues with your current insulation, we can provide a professional assessment, removal, and install new insulation.
Fill out the form below for a free quote!
Blown-In Insulation
Blown-in insulation is an affordable and effective option to provide insulation for a roof, an attic, or a basement. This type of insulation is great at filling-in hard-to-reach gaps and crevices, but it should be installed by a professional.
At George Kent, we can provide both fibreglass and cellulose blown-in insulation, which are the two most popular options available today. Both materials are environmentally-friendly and have approximately similar R-values — a measure of how well a material resists the flow of heat.
Fibreglass Insulation
Our fibreglass insulation is made from recycled glass and other materials that ensure it is noncombustible and resistant to fire. Fibreglass will naturally discourage the growth of mould and mildew, and it will not deteriorate or lose its R-value over time. Our fibreglass insulation offers good sound control for your home and improved heating efficiency.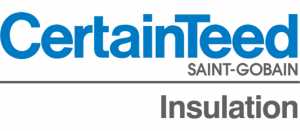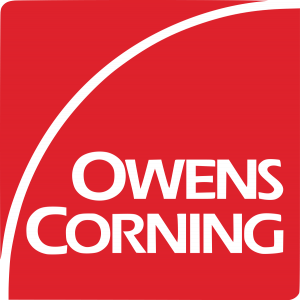 Cellulose Insulation
Our cellulose insulation is made from locally-sourced and recycled newsprint. The material offers great acoustic properties and is resistant to fire, moisture, mould, and pests. During the manufacturing process, non-toxic additives are applied to the insulation, in order to ensure that it is completely safe for your home.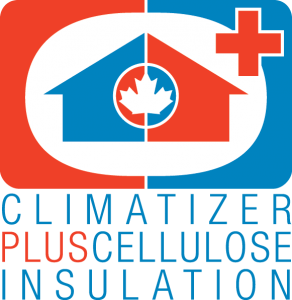 Spray Foam Insulation
Spray foam insulation is another great insulation choice for your roof, your attic, or your basement. Spray foam has a high R-value and excels at sealing your home from air, moisture, mould, and airborne allergens, such as dust or pollen, by creating a complete air barrier.
Our spray foam insulation is made from polyurethane and includes recycled content to offer an environmentally-responsible solution for your home. This insulation can also improve the durability and structural integrity of your home, in addition to making your home more safe, comfortable, and energy-efficient.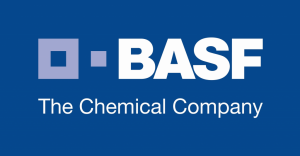 Learn more about the benefits of spray foam insulation.
Other Services
Insulation Removal
Do you have old insulation that is mouldy, deteriorating, or otherwise contaminated? At George Kent, we can help with insulation removal prior to installing new insulation in your home. Our team can also provide a full assessment of your attic to see if your home has the proper insulation and ventilation in place.
Home Additions
If you are adding one or more rooms to your existing house, this will call for insulation in the exterior and interior walls. The R-value of your insulation will be based on the size of the studs in the wall space. You may choose an R-value that meets the local building code (the minimum thickness), or choose to upgrade the insulation thickness to what the wall space will allow.
Ventilation Installation
Ventilation is a key component of any insulation system and serves a number of purposes. It reduces the buildup of moisture, helps prolong the life of your roofing, and can also reduce the load on your air conditioning systems in the summer. As part of our insulation installation service, our team can also install a full ventilation system for your attic or roof.
"I hired George Kent to replace my eavestroughs and add leaf guards, soffits, and fascia, based on recommendations from a neighbour. They gave me a very competitive quote, arrived early, and had the job completed on time. They made some excellent suggestions, including adding an extra downspout and improving the appearance of eavestroughs at the front corner of the house. Great crew that answered my inquisitive questions, thoroughly cleaned up afterwards, and a great experience overall — can't think of anything I'd change. My house looks brand new!"

Thornhill

"We had George Kent replace all our windows, doors, roof, and insulation. All I can say is wow! This company is second to none with their products and their service. The technicians went over and above. They had someone come out to our house to price our product and ensure that the colours we chose would fit the house. I have referred them to many of my friends and neighbours. I would strongly recommend you hire them for any of your major home repairs."

Etobicoke

"Dealing with George Kent Home Improvements is a cut above the rest. For eight years, I had nothing but problems with my flat roof. I wasted thousands of dollars on two failed roof replacements by "fly by night" roofers who represented themselves as experts and then took my money and ran. After the second leaking disaster, I took the recommendation of my neighbour and hired George Kent. They did the job exactly as planned with no hidden costs, while keeping the highest standards in quality and service. Unlike the other roofers, George Kent's estimator clearly understood the challenges that I was facing with my flat roof and knew exactly what was needed to provide me with a permanent solution. He was extremely knowledgeable and went the extra mile to ensure that the estimate and scope of work were precise. He examined my attic and climbed onto my roof before quoting me. Finally, he made sure that he allotted enough time to explain the job to me in great detail. He pointed out the benefits of using the particular materials that he was recommending so that I was completely comfortable with the job before it started."

"The installation of our new windows and doors was recently completed by George Kent Home Improvements and we wanted to take a moment to express our appreciation for a job well done! Many thanks are extended to their team who spent a great deal of time with us both at our home and in the showroom to ensure our questions were answered. They demonstrated thorough product knowledge and provided sound advice to help us decide on the best windows for our home. We were very impressed with the workmanship during the installation. They installed 14 windows and 3 doors, including a huge bay window. They worked quickly and efficiently, leaving each work area safe and spotless afterwards. The caulking and capping were top notch. We'd certainly recommend them for another project and we've had many wonderful compliments on our new windows and doors. This is the third project George Kent has completed for us and our family. The completion of each project has left us satisfied and with a home we are proud to call our own."

"We wanted to acknowledge the excellent service we received from the team at George Kent. We really enjoy the basement windows and shutters in front of our house. With the knowledgeable people in your company, George Kent Home Improvements can be very proud of its team and it was truly a pleasure to deal with them. We highly recommend the company for home improvements."
Our Service Areas
George Kent Home Improvement serves a wide range of areas in the GTA, including: