About George Kent's Flat Roof Repair Services
Providing commercial flat roofing repair services in the GTA for over 10 years. Our experienced team of roofers are experts in all types of commercial roof repairs, including Single-Ply Membrane, Modified Bitumen, and Built-up roofing systems.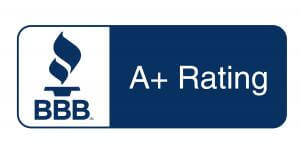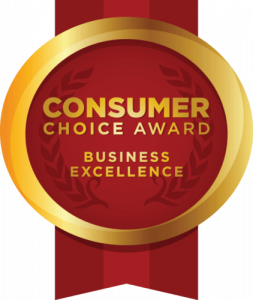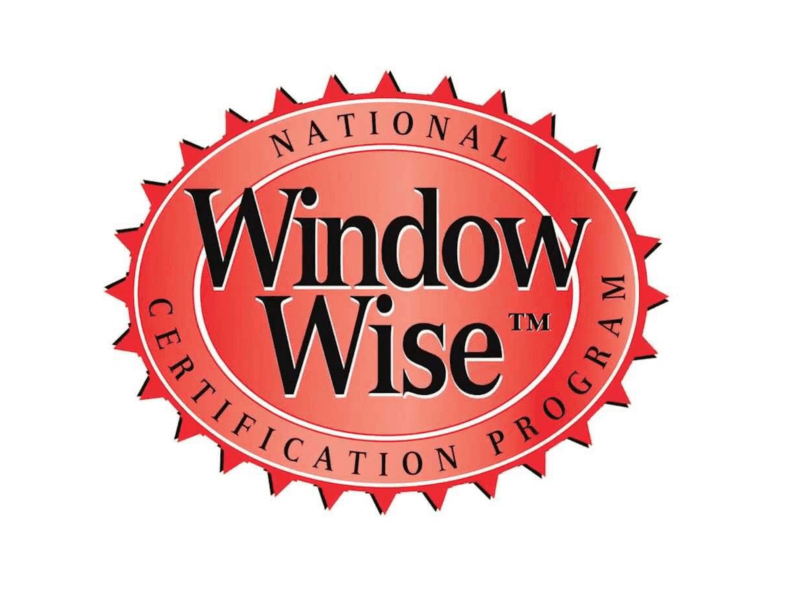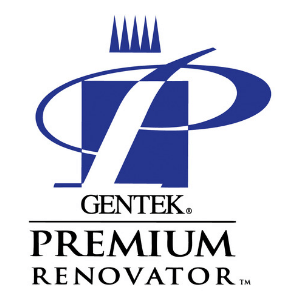 2
We will assess the needs of your building, and give you an in-depth analysis of what work is required.
3
We'll confirm the time and date of the project with you.
4
Our team will start and finish on time and within budget.
Commercial Flat Roof Repairs in Mississauga
No repair job is too big for our roofing team. We have successfully repaired all types of flat roofs, from small leaks to total replacements. We understand that a damaged roof can be a big inconvenience for any business owner, so we work quickly and efficiently to get the job done right.
If you have a flat roof in need of repair, don't hesitate to call us today. We offer free quotes and can usually get the job done within a few days. We're your experts for flat roof repair in Mississauga and the GTA!
Trusted for Over 70 Years
If you want your flat roof repair done right, choose a roofing company with a reputation you can trust.

No Subcontracting
As a Master Elite roofing contractor, our team of flat roofers are factory-trained and certified by GAF. You can depend on us for expert repair and replacement.
Quality Materials
We only use materials from the leading manufacturers in the industry, so you can rest assured that your roof will be repaired with the highest quality.
What Can Damage Your Flat Roof?
Poor Drainage and Roof Ponding
Roof ponding is one of the most common problems associated with flat roofs. Ponding occurs when water collects on the roof and doesn't drain properly. This can cause the roof to sag, which can lead to leaks and other serious damage.
UV Damage
One of the biggest issues for flat roofs is UV damage. The sun's ultraviolet rays can cause the roofing materials to break down, which can lead to leaks and other problems.
Snow and Ice
Flat roofs are also susceptible to snow and ice damage. If the roof isn't properly insulated, snow and ice can melt and refreeze, which can cause the roof to leak.
Wind Damage
Wind can also cause damage to a flat roof if it wasn't installed properly. If the wind is strong enough, it can lift the roofing material and cause it to tear or come loose. This can lead to serious leaks and additional damage.
Get Your Flat Roof Fixed
If you have a flat roof, it's important to get any damage fixed as soon as possible. Ignoring damage can lead to bigger problems later on. Getting your roof coated can help prevent future damage and save you money in the long run. Contact us today for a free quote.
Flat Roof Replacement
If your flat roof is damaged beyond repair, or if it's simply reached the end of its life, you'll need to replace it. Our team at George Kent Home Improvements has extensive experience with flat roof replacement. We'll select the right materials and install them correctly the first time.
The Different Types of Flat Roofs
The different materials used for flat roofs in Mississauga come in a wide range of options, depending on your needs and budget. Some examples include:
Single-Layer Membrane Flat Roof
Single-ply roofs use wide width sheeting designed for low slope roofs. They have far fewer seams than asphaltic rolled roof systems and don't require dangerous torches or hot asphalt for installation.
Built-up Roof (BUR)
BUR Roofing includes multiple layers of protection to keep your building watertight. These systems come with guarantees or warranties of up to 20 years, and have been used for over 100 years.
Modified Bitumen
Modified bitumen is a type of roofing that is similar to the BUR system. It is made of asphalt combined with rubber or plastic, then reinforced with fibreglass to create a waterproof membrane.
Our Lifetime Roofing Warranty
At George Kent, we are proud to offer industry-leading lifetime warranties on materials and labour for our roofing installations — and our installations are not prorated. Additionally, your warranty is transferable to future homeowners and backed by the manufacturer (GAF).
Our warranties set us apart in an industry where typical roofing warranties are closer to five years or less. If you're unhappy with your roof at any point after it has been installed, get in touch and we will be happy to resolve the problem.
What Our Customers are Saying
Very professional. Every DETAIL tended to. Quality work
Super busy Saturday night but they made room for us at the bar... After being turned away from 5 other restaurants.. pizzas were very tasty and beer good.
We recently hired George Kent through Lowe's to remove our old insulation install new insulation in our attic and we are very pleased with the results. The crew was very respectful and professional; they were timely, cleaned-up after themselves and were very diligent. Our attic was in particular rough shape having had a pest issue in the past. The crew made sure EVERYTHING was removed prior to the new insulation being added. The crew really went above and beyond to explain everything that they were doing, to invite us to have a look for ourselves and they even added a few extras as an added-value. Refreshing to see that professionalism still exists these days
Great service! First impressions from Rasool were great, he was really knowledgeable about the roofs and insulation. He showed me every piece that went into my roof and answered all my questions with patience. The wait time they gave me was accurate and they have the best quality roofing. My roof looks great, I recommend them.
John N was extremely knowledgeable and very friendly. Saved us thousands of dollars by recommending easy, cost efficient solutions. Very impressed with the level of service we received from John. Would absolutely recommend. Thanks!
Made excellent installation of window was the reason I had them re-shingle my roof about 7 years ago. Were quick to respond when neighbour thought she saw a shingle was damaged on my roof about two years ago. Mistake! Everything was fine.
Our Roofing Flat Roofing Expertise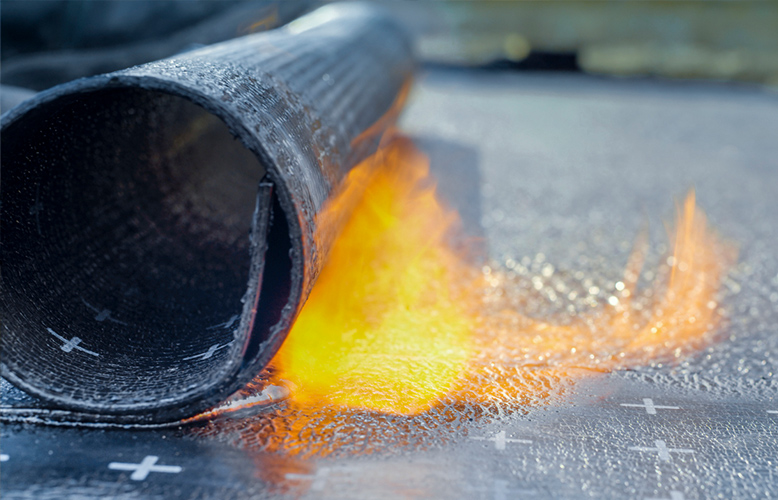 Flat Roofing Repairs
Have a leak or need a flat roof inspection? Get your roofing system repaired and avoid damage. We have repaired countless leaks and performed hundreds of inspections, so we know how to quickly identify the source of the problem and get it fixed fast.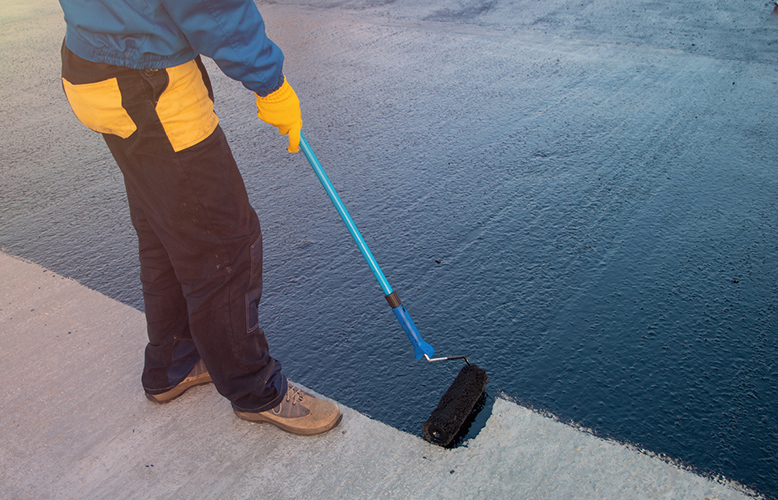 Flat Roof Coating and Restoration
Coatings and restoration can help to repair minor damage and leaks, as well as protect your roof from future wear and tear. It is important to have a professional inspect your roof regularly to ensure that it is in good condition and identify any potential problems before they become major issues.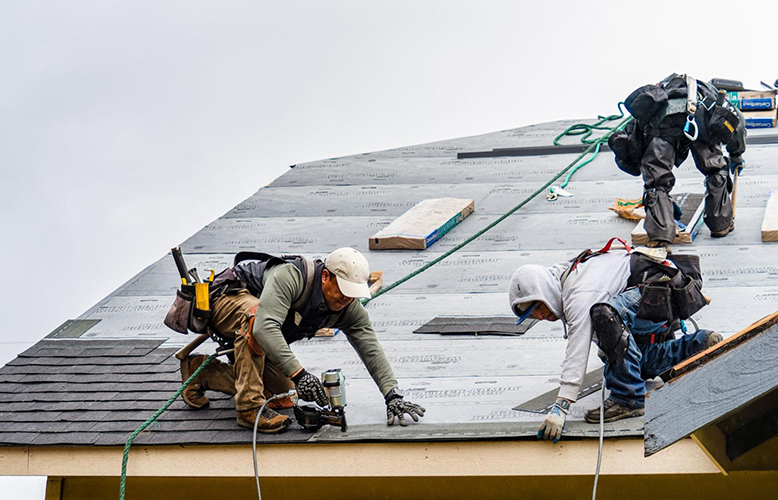 Residential Roof Installation
Our roofing installers adhere to all safety regulations and undergo rigorous, ongoing training. When we finish working on your roof, we'll clean up thoroughly and leave the work site spotless.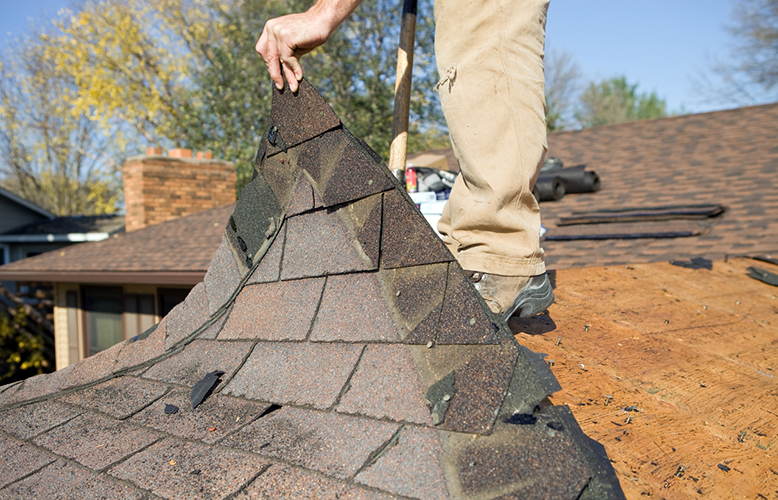 Residential Roof Replacement
We provide expert advice on all things related to roofs, from what material is best for your climate and budget, to how to replace an old roof without damaging your home. Plus, we offer competitive prices on all our services so you can get the most for your money.
What is the cheapest commercial flat roof?
Modified bitumen is the cheapest commercial flat roofing system. While the lifespan of modified bitumen is shorter than other roofing systems, with regular maintenance you can maximize your investment.
What is the lifespan of a flat roof?
The materials used in a flat roof's construction largely determines its lifespan. For example, a multi-layer built-up roof made of waterproofing, tar and gravel can last 15-20 years.
Do flat roofs require additional maintenance?
Flat roofs generally require more maintenance than sloped roofs, due to the accumulation of leaves and debris collecting on them.