Moisture is not a word that most homeowners want to hear when it comes to their homes or cottages. After all, excessive moisture can be a warning sign that problems either exist or are imminent. That's why when people see condensation forming on their windows, they have a tendency to panic. While this could be a warning sign, it could also mean that your windows are doing their job.
It's important to determine the cause of the moisture and where it is on the window. Condensation is especially evident in the winter when the interior warmth meets the exterior cold.
Daily activities, such as cooking and showering, produce moisture inside homes and cottages. Well-built homes with properly installed windows will provide a good seal that traps the moisture. This can cause a small amount of condensation to form on the window. In this situation, the condensation is a good thing because it shows that your windows are doing what they're meant to.
How to Decrease Condensation in Your Home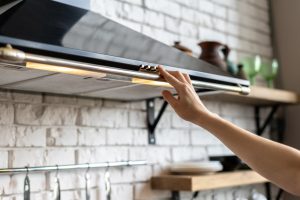 The amount of condensation you find in your home can vary by the type of heating system you have installed, your insulation and vapour barrier, and the number of windows you have.
If the condensation in your home is bothering you, it's relatively easy to decrease with these tips:
Install and use exhaust fans in your kitchen, bathrooms, and laundry room
Open your windows for a few minutes on mild days
Check the humidity settings on your humidifier system (if you have one installed)
If you have a lot of plants in your home, consider reducing the number as they contain moisture
Expert Tip: These solutions will only work if the seal on your windows is in good working order. A broken seal will mean that moisture is being trapped between the window panes.
Are Your Windows the Cause of Your Condensation?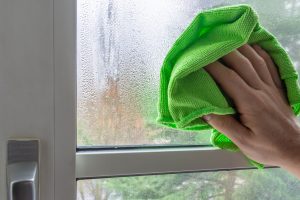 To determine whether or not your window seals are intact, attempt to wipe away the condensation when your windows are looking wet or foggy. If it wipes away and the window is clear, then the seal remains intact. If your windows do not look clear after wiping, then it's time to replace your windows, as moisture trapped between the panes of glass can lead to mould and damaged frames.
Other signs that your windows may need replacing may be due to sloppy installation and can include:
Messy caulking or gaps
Noises or squeaks
Warped frames, which will cause heat loss
Cracked or broken glass or hardware
Best Exterior Doors to Fight Moisture in Your Home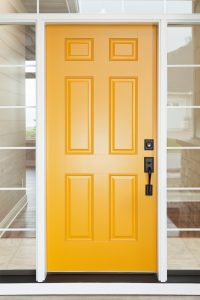 When it comes to front doors for your home or cottage, there are really only two viable options: Insulated steel or fibreglass. 
Insulated steel doors are a budget-friendly option that provides great practical attributes like security and durability. However, for the best combination of form and function, we recommend fibreglass. Fibreglass doors are more energy-efficient and provide a near limitless variety of styles, colours, and grains. At George Kent, we often recommend fibreglass to homeowners and cottagers wanting a real wood look but with added durability and low maintenance. Fibreglass doors can match almost any look you want.
If you've got questions about moisture in your home, installing new exterior doors, or getting started on a home renovation project, get in touch with our team here.