Your front door is your first impression to guests and also boosts your curb appeal. Not only can an entry door add style, but it can also add security, and it should be able to withstand our Ontario weather.
At George Kent, we offer insulated steel and fibreglass doors in a wide array of colours and styles, from industry-leading manufacturers. However, we understand that it can be difficult to know where to start. To help simplify your exterior door decision, we've listed the pros and cons of steel and fibreglass doors in an easy to understand way. We hope this helps!
Fibreglass vs Steel Front Doors
Pros and Cons of a Steel Door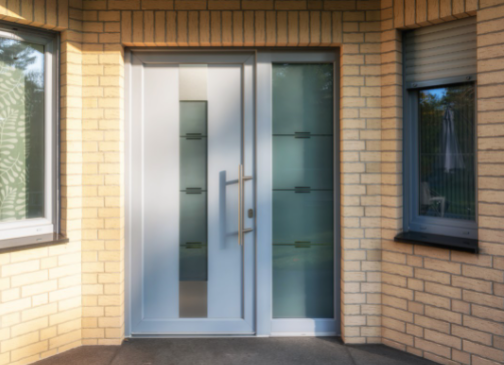 Pros of steel doors:
They are perfect for homeowners on a budget.
They are secure and can include a multi-point locking system.
They are strong and durable.
Cons of steel doors:
They are not available in as many designs.
They have higher maintenance requirements than fibreglass (they are not dent resistant).
They do not come in wood-looking styles.
They are less energy efficient than fibreglass.
They may rust over time.
Pros and Cons of a Fibreglass Door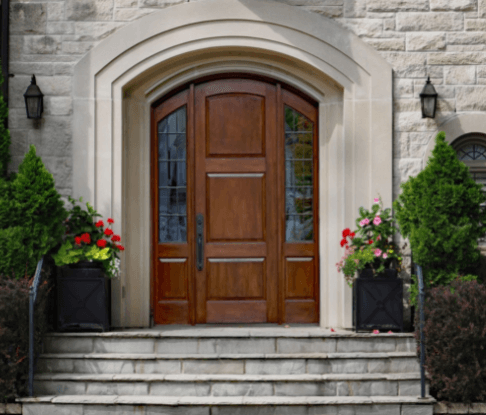 Pros of fibreglass doors:
They are durable and require little maintenance.
They can be engineered to look like real wood, and are also available in modern styles.
They are versatile and can be custom painted.
They have 4x the insulation of real wood and are energy efficient.
They have a long lifespan.
They resist extreme temperature fluctuations.
Cons of fibreglass doors:
They are more expensive than steel doors.
They are often not available in custom sizes. (check with your installer)
We hope this blog has helped you better understand the great debate of Fibreglass vs Steel Front Doors!
If you are still trying to determine which exterior door would work best for your family's home? Overall, there is no "best" front door, it really comes down to your preference and budget.
At George Kent Home Improvements, all of our doors are backed by a lifetime warranty that covers workmanship.
If you're unsure which choice is best for you, or you'd like to see more front entry door options, reach out to our team and we will be happy to help!