Home interior trends change every few years and so do home exterior trends! When it's time to replace your windows, roof or siding, you have the opportunity to give your home a facelift and boost its curb appeal.
As a homeowner, you'll want your home's exterior to look timeless while ensuring that it will stand the test of time. The experts at George Kent Home Improvements have put together a list of the top home exterior trends for 2020 to inspire you for your next renovation project:
Large Windows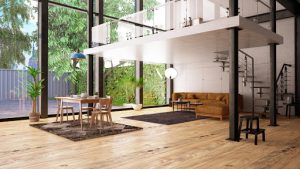 Large windows with minimal sightlines are on every homeowner's wish list. At George Kent, we continue to see large windows with clean lines and minimal detailing. This window style is dramatic and offers the most seamless appearance that helps bring the outdoors in.
Architectural Shingles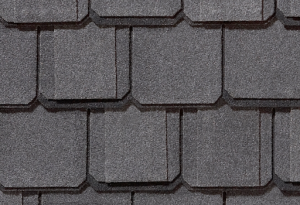 Architectural shingles are becoming increasingly popular because of their durability and aesthetic. Architectural shingles are thicker than standard shingles, which allows them to create a more dimensional look and provide improved resilience in strong winds.
Architectural shingles were first created in the 1970s and were reserved for luxury homes because of their price. As time has passed, the technology has improved and the overall cost has decreased; which is why many homeowners are now opting for this type of shingle.
Steel Siding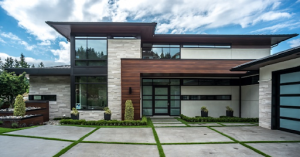 Steel siding is a top home exterior trend for 2020 because of its quality and versatility. In particular, wood grain steel siding like Longboard® by Gentek will be at the top of many homeowner's renovation wish lists. This style provides the beautiful aesthetic of wood, with the durability of steel. Steel siding is moisture resistant, won't crack or peel, and is non-combustible. For these reasons, homeowners are opting for steel when replacing their current siding.
Wood-Grain Doors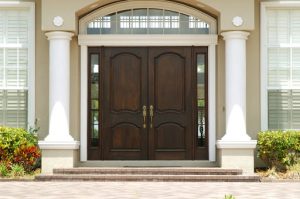 Wood-grain will continue to be one of the most sought-after design trends this year, both inside and outside the home. Wood-grain fibreglass doors are elegant, durable, secure, and available in a number of finishes that look just like wood, there is truly something for everyone.
Sidelites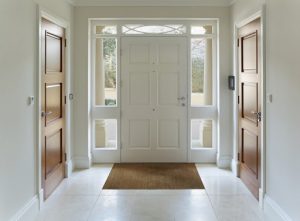 In 2020, you can expect to see ultra-modern entryways with sidelites and transoms. In the coming year, the designs by architects and designers will focus on large windows — just like our window predictions above — and will include sidelites. These designs will flood your foyer with natural light and fresh air if you customize them to open!
For more home improvement inspiration, view our gallery here.
Get in touch to request a free quote here to discuss your home improvement project ideas. We can't wait to hear from you!