Now that it's spring, we understand that homeowners have projects that they are excited to get started. We can't wait to get those projects started for you, which is why we want to introduce you to our state-of-the-art technology that allows us to complete quotes without entering your home or interacting with anyone.
At George Kent Home Improvements, our primary goal is the safety of our clients and staff and helping to stop the spread of the Coronavirus.
In this blog, we describe how we are conducting contactless quoting during COVID-19 and what this means for you.
What Is Contactless Quoting?
Contactless quoting is a system that the team at George Kent uses to get all the measurements and necessary information needed to provide you with an accurate estimate without coming into contact with you or the inside of your home.
How Is Contactless Quoting Performed?
When you submit a quote online here, our team will call you to get more information about your project and to set up a time to come measure the outside of your home, depending on your project.
Using software called E360 by Hover, our technician will take images of the outside of your home, which will then be converted into a 3D rendering with all the applicable measurements. This technology is used to prepare quotes for eavestroughs, siding, windows, insulation, and doors.
Once your 3D rendering is ready, you can use it to customize colours and see what changes will look like on your house!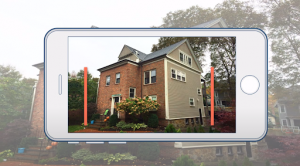 The software that we use for roofing estimates is called Eagleview. This software uses satellite technology to locate and measure your house remotely, so our team doesn't have to climb onto your roof.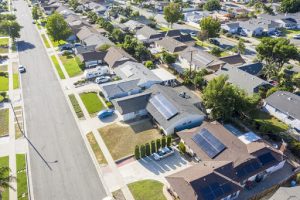 Pretty cool, right?
What Happens Next?
From the time we begin your quote and come take pictures of your home's exterior, or use Eagleview to calculate your home's measurements, you can expect your finalized quote within 24 hours or less.
When Can Work Start?
Due to the current ban on non-essential work, the start date will depend on the nature of your project.
If you have an urgent need that affects your safety or your home's integrity, that project is considered essential by the government of Canada and, we will be able to proceed with work as soon as possible.
In other cases where the work is not urgent, our team will begin your project as soon as we are safely and legally able to do so. 
If you have any questions about any of our products, services, or you would like to get more information about contactless quoting, you can reach out to us here. If you're ready to get started, you can submit your request for a quote here and a member of our team will be in touch!